Lettings
3 bedrooms
1 bathroom
House share
Available: 01/07/2020

A good three bedroom student house with an open plan kitchen/diner with a breakfast bar, close to all amenities and Smithdown Road Utilities Bills Included. EPC=D58
Reference: JD40TR

4 bedrooms
1 bathroom
House share
Available: 01/07/2020

4 bedroom student house tastefully decorated and full of character. Smaller room £80.50. Open plan kitchen living area with breakfast bar and modern bathroom, just off Smithdown road this is close t...
Reference: JD31PR

6 bedrooms
2 bathrooms
House share
Available: 01/07/2020

Large 6 bed house in an ideal location close to Smithdown Rd bus stops and the Brookhouse Pub. 2 bathrooms a large modern kitchen and large separate living room. Utility Bills Included EPC=D
Reference: JAD4BR

4 bedrooms
1 bathroom
House share
Available: 01/07/2020

A great student house with 4 bedrooms in a popular area, sociable open plan lounge and kitchen with a TV. TVs in all bedrooms. Top quality bathroom and the added convenience of a downstairs toilet and...
Reference: JM68BR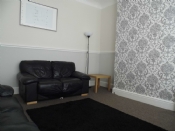 4 bedrooms
1 bathroom
House share
Available: 01/07/2020

4 bedroom house in an ever popular student area. Large front lounge with dining table a main bathroom and an extra WC with well appointed bedrooms. Utilities Bills Included. EPC= C71
Reference: IT45BR